Two Fleets and Three Membership Plans
Our fleets are split into two size categories, the Elite Fleet which includes the Antares 27 and Barracuda 27, and the Express Fleet which includes the Barracuda 23 and Antares 23. Each fleet offers a choice of three membership plans based on the number of days you want to boat each year.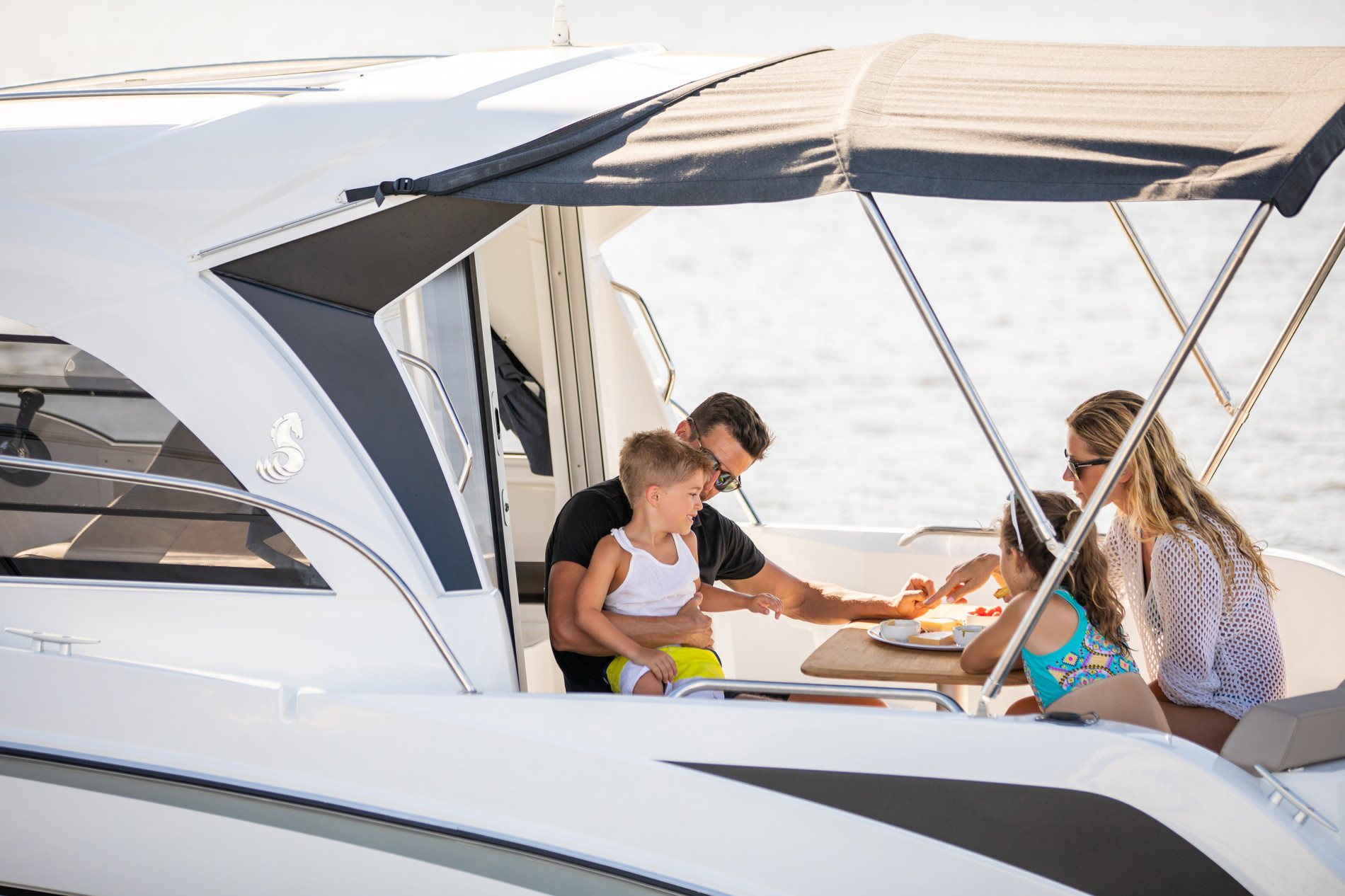 There is a one-time initiation fee to join which helps cover overhead costs, training, and maintenance. You only pay the initiation fee once. You can pay this over 12 months or save and pay at the time of joining. r lifetime membership begins when you sign up for any use plan. Your monthly dues are based on the use plan.
Every year your membership automatically renews. At any time, if you want to upgrade to another membership plan, you can. You pay only a low upgrade fee and the new monthly dues based on the rate structure of the new plan.
Express Fleet Membership Plan
If you're looking for a low-cost way to boat and get into the boating lifestyle, the Express Fleet is the perfect start to your boating lifestyle.
This membership includes the use of our Barracuda 23 and Antares 23 club boats.
Three plans to choose from: 16 days per year, 28 days per year or Unlimited uses per year. In addition, when you join the Express Fleet you'll get:
Up to 28 hours of private Instruction and boat training on our Express fleet boats

Equipment and Systems Orientation on all boats in the fleet

Access to exclusive online educational and informational resources

Low monthly dues

All maintenance and services included in the membership



Elite Fleet Membership Plan
This is a perfect choice for those who want to experience more onboard comfort, more room for family experiences, and more use opportunities.
The Elite Fleet includes the Antares 27 and Barracuda 27, both with their unique use benefits.
Choose between 3 plans from 14 days per year, 26 days per year or Unlimited boating. Boat from sunup to sundown 6 days of the week.
Up to 28 hours of private Instruction and boat training on our Elite fleet boats

Equipment and Systems Orientation on all boats in the fleet

Access to exclusive online educational and informational resources




All maintenance and services included in the membership
Select The Option That Works Best For Your
Boating Lifestyle & Budget
Click on the button below to download our Boating Club Rate card