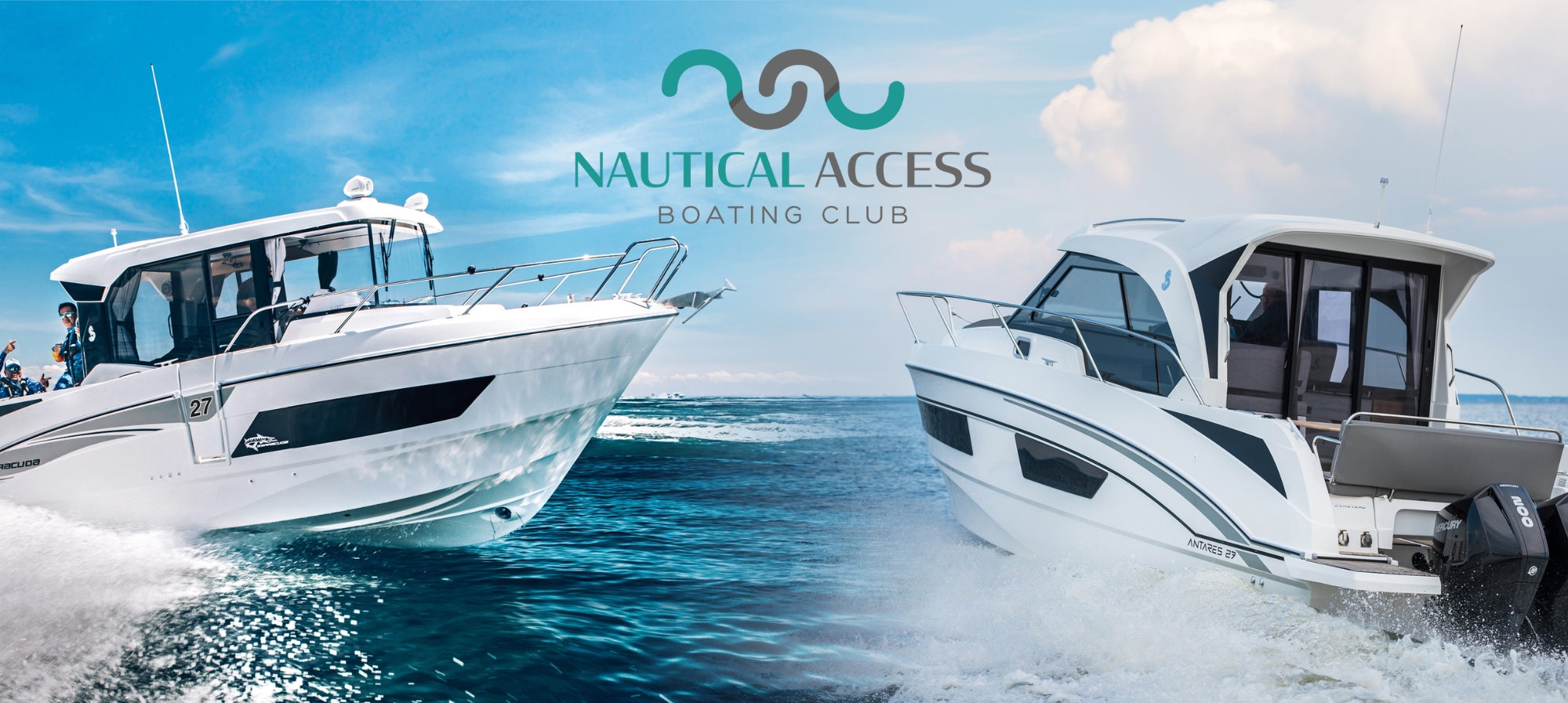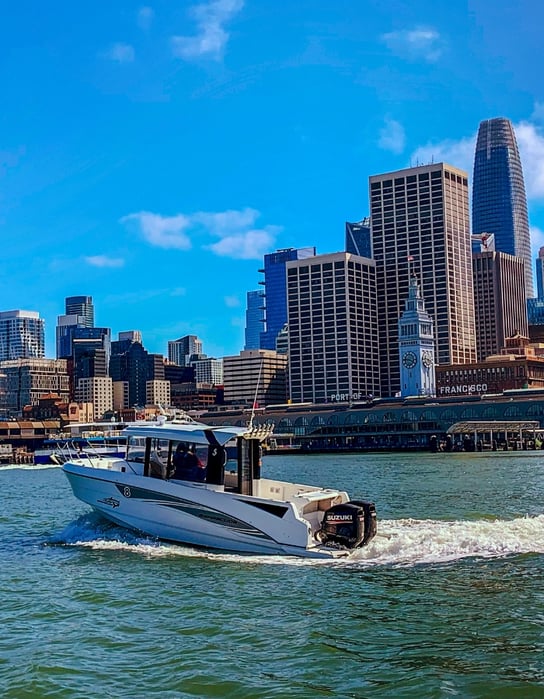 Our Nautical Access Boating Club owns and manages a fleet of durable, rugged, and high-quality powerboats from 24' to 28'.
Your club membership allows you to reserve and use these boats like private owners but without the responsibilities of traditional ownership. All regular maintenance, monthly berthing, and boat servicing are covered in your initiation and membership fees. Besides the regular monthly fee and initiation fee, you pay only for your fuel when you use the boat.
Two Fleets, our Elite 28 Fleet and Express 24 Fleet

Three Membership Plans based on the number of days you want to boat per year

Low Monthly Dues

Lessons included! Our private lessons are guaranteed.
If you're looking to boat and don't have the time or money for traditional ownership, our boating club is the perfect option for you!
You'll have a fleet of trusted and safe boats, and our 34 years of customer service experience will make sure your time on the water is full of fantastic memories for you and your family.
BOATING CLUB BONUS FEATURES
Private Lessons Included
As part of our exclusive club, you'll receive private boating lessons for you and your family. So if you're new to boating or getting back into boating, you'll benefit from the perks of private lessons. We'll make sure it's a breeze for you to get trained on all of our club boats so your level of confidence and safety is assured when you're ready to go boating on your own. We train your whole family so everyone feels safe and included.
24-Hr Scheduling System
As a member, you have access to our online scheduling system either from your laptop or your phone. Access your member page for additional learning resources and member benefits. We make boating simple and stress free. Easy access to boats and same day reservations are available. You have access to our service and management staff by text or phone to make sure you are 100% supported in your boating experience.
Shared Memberships
If you want to share a membership with a friend and split the boating days and expense between you both, we accommodate shared memberships. You each have your own member log-in and book the boats for your individual use. This is a great way to get started and reduce the cost of boating even more.
Safe & Seaworthy Boats
Our fleet of club boats are all CE rated for open water so you have stable, fast rides and the comfort of knowing that when conditions on the Bay get a bit rough, you are in complete comfort in the fully enclosed cabins and ocean going design.
Club Benefits
Low monthly membership dues

One-time initiation fee you can pay over 12 months or up front and save $100

Private Instruction with you and your family

You pay only for the fuel you use

24-hour online scheduling system

Coast Guard-required safety gear on board at all times

Overnights available

Boats are stocked with water and basic supplies

All maintenance and servicing of boats is included



Easy Sign-Up
Your membership is just a form and a phone call away. Get started by completing the Application Information. Once your information is in our system, we'll give you a welcome call to finalize all the details.
You'll receive your membership agreement to sign online. All the details of your membership are conveniently located online. It's quick and simple.
If you prefer to speak to us directly, just give us a call and our club director will get you onboarded.
Your orientation and lessons schedules follow. We know you want to get on the water as quickly as possible so our lesson modules are set up for at your convenience.
What Our Club Members Are Saying
Obadiah O.
Nautical Access Club Member
"I joined the boating club because I wanted to get on the water outside of sailing and not have the additional responsibilities of the boat beyond taking it out.
The instructor was great and he was able to custom fit to my level of experience. I enjoy the ability to get on the bay easily almost anytime and the access to boats has been great.
Sam has been awesome to work with! I'm really enjoying the club. It's a totally awesome way to get on the water and try a variety of powerboats!"
Ali A.
Nautical Access Club Member
"I have always had a desire to explore boating and your club provided the opportunity. I'm enjoying the earlier training as well as set up and the online app makes it easy to reserve the boat.
The instructors were great! They were easy to work with and learn from.
I am happy with the program so far. I have already taken a couple of family friends who are interested in boating to give them the first-hand experience if they would like to join.
The boats have also been clean and reservation has been organized. Thank you!"