A sailing club like no other...
In a typical sailing club, you'll pay an initiation fee, monthly dues, and a rental fee every time you want to go sailing. With our Nautical Access boating club you pay an initiation fee and low monthly dues for access to new Beneteau Oceanis yachts. There are no rental fees every time you use a boat like standard boating clubs. All maintenance, fuel, and upkeep are included.
All Passage Nautical boats are club-owned with a dedicated staff that maintains them to the highest standards. In traditional sailing clubs with member-owned boats, the standard for upkeep is variable based on the boat owners' commitment to care so boats are in varied conditions. Our boats are fully equipped so you can spend days or overnights in comfort. Our fleet is nestled in Brickyard Cove Marina, a well-protected spot for sailing and hanging out on board. There is plenty of free parking, a safe environment, and local shops and restaurants.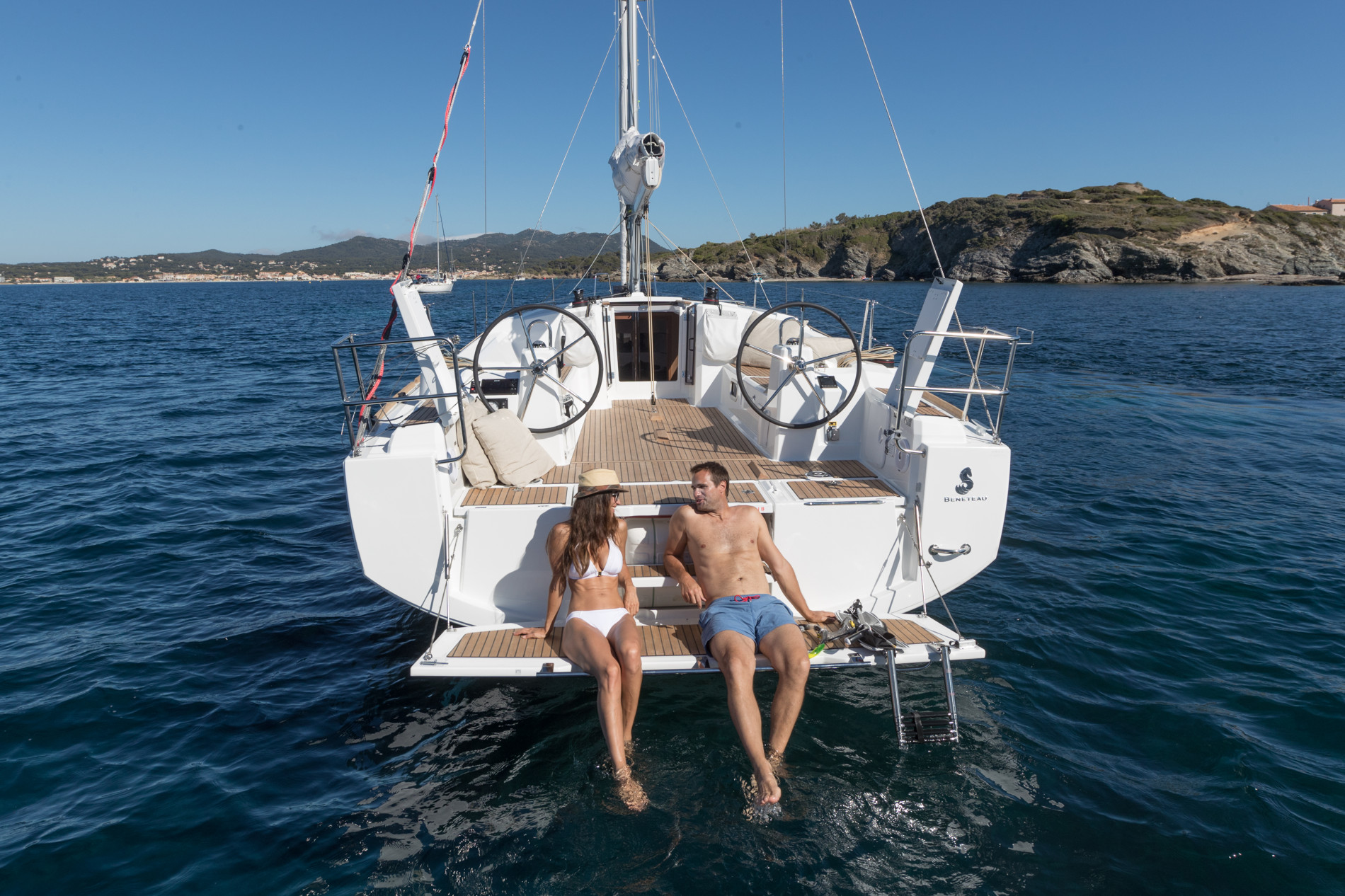 Our Nautical Access Boating Club offers high-quality Beneteau sailboats for your use.
Your club membership allows you to reserve and use these boats like private ownership but without the responsibilities of traditional ownership. All regular maintenance, monthly berthing, fuel, and boat servicing are covered in your initiation and monthly fees.
Two Membership Plans based on when you want to sail

Low Monthly Dues

Lessons and orientations included

If you decide to become an owner, you receive special pricing on a new yacht

All maintenance, berthing, fuel, and repairs are included
If you're looking to boat without the responsibilities and time consuming activities of traditional ownership, our boating club is the perfect option for you! You'll have the world's most trusted boats and our 34 years of customer service experience to make sure your time on the water is full of fantastic memories for you and your family.
Boating Lessons Are Included!
As part of our exclusive club, you'll receive private boating lessons along with a comprehensive operations orientation. Whether you're new to boating or getting back into boating, you'll benefit from the perks of private lessons. You'll get trained on all of our club boats so your level of confidence and safety is assured when you're ready to go boating on your own.
What Our Club Members Are Saying
Ali A.
Nautical Access Club Member
"I have always had a desire to explore boating and your club provided the opportunity. I'm enjoying the earlier training as well as set up and the online app makes it easy to reserve the boat.
The instructors were great! They were easy to work with and learn from.
I am happy with the program so far. I have already taken a couple of family friends who are interested in boating to give them the first-hand experience if they would like to join.
The boats have also been clean and reservation has been organized. Thank you!"
Club Benefits
Up to 30 hours of Instruction for on-board boat training

All maintenance, fuel, repairs, and servicing of boats are included.

24-hour online scheduling system

Coast Guard-required safety gear on board at all times

On-board walk-through of equipment, electronics, boat systems, and safety points on fleet boats

U.S. Coast Guard vessel safety checks on all boats

Last-minute reservations available

Private lessons at reduced rates
Easy Sign-Up
Your membership is just a form and a phone call away. Go to our Ready To Join Page and complete the application information. Or give us a call.
It's quick and simple. Once we get you in the system, you'll receive your
membership agreement to sign online and all the details of your membership conveniently located online.
Your orientation and lessons schedules follow. We know you want to get on the water as quickly as possible so our lesson modules are set up for your success and at your convenience.